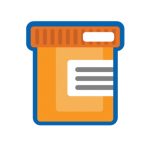 The HappyAir Ecosystem enables organizations to become privileged partners, as it can support patient communities that require comprehensive care plans. This allows strengthening the strategies of those companies that have the patient at the center of their activity.
Some lines in which we can contribute are:
Accelerate your participation in R & D studies that benefit the quality of life of the patient.

Be a partner in clinical studies or projects where anonymous data shared with the patient's consent can be analyzed for the development of new treatments.

Adopt a relevant role in accompanying the patient so that he understands at all times what role he plays in the research (since without research there are no advances in health or benefits for patients)

Keep the patient informed about the characteristics of the studies in which they can participate and give their consent, as well as about their periodic results in a way that is understandable to them.

Directly manage the consent of the patient and the healthcare professional through the organizational responsible for the study, online, with a specific information service for those involved.