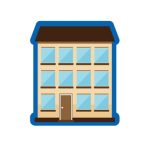 Joining HappyAir will allow you to address specific projects on the chronic respiratory patient to join health care, clinical improvement and coordination of R & D aspects in terms of the way respiratory disease management of patients, adopting innovative solutions in digital health within of this pathology.
From the HappyAir ecosystem we offer the training of therapeutic trainers to guide their study or project with clinical knowledge and empathy with the patient in the accompaniment process.
The results obtained during the study of clinical cases show that these aspects, together with digital solutions, contribute to the patient's better perception of their participation, optimizing the desired results. This aspect is very important so that the patient is well informed and receives a fluent communication in tune with their level of knowledge in a personal capacity.
Some lines in which we can contribute are:
Multi-center projects to achieve a high number of patients that favor the application of Artificial Intelligence (AI) protocols:

about groups with orphan treatments
about groups with communicable and non-communicable diseases

Evaluate the evolution of the patient in his comprehensive plan of care with co-morbidities or specific aspects of treatment on a certain pathology.
Compare in rehabilitation the differences with exercise plans or active life on subjects in dispersed populations or with a certain health profile or profile.
Monitoring and control plans:

About the patient pre and post-transplant
On innovative interventions in home care (home care) such as the administration of intravenous treatment.
The user of oxygen therapy
Sleep apnea
Of therapeutic exercise

Involve the patient with respect to:

your perception

its reporting (PRO) and the evaluation of innovative treatments or therapies

Evaluate protocol changes in different cohorts.

Evaluate the patient in validation studies, with the use of devices, apps or innovative technology for the diagnosis, predictive analysis or monitoring of their disease within a daily plan of care using ICTs.