Inspiring Kids was born from a real need for solutions for young people and children who are living with poorly controlled asthma. Our aim is to help them look after themselves better, carry on their lives, protected and safe.
Reducing the risk of having frequent asthma attacks that actually endanger their lives.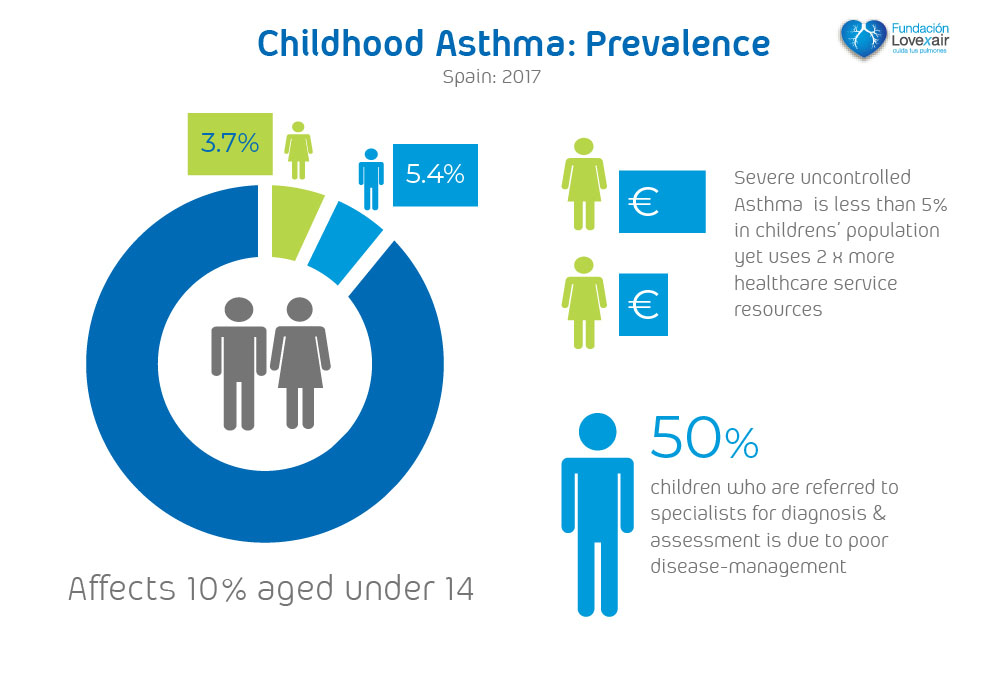 According to data from the 2020 Global Initiative for Asthma (GINA), it is estimated that asthma affects more than 300 million people in the world and is the most common chronic disease in childhood, according to the WHO.
Asthma is a treatable, but not curable disease that does not have to negatively influence the lives of people who suffer from it, as long as it is properly managed.
Teaching children, from an early age, to learn how to manage their health better, is essential, to have a better quality of life.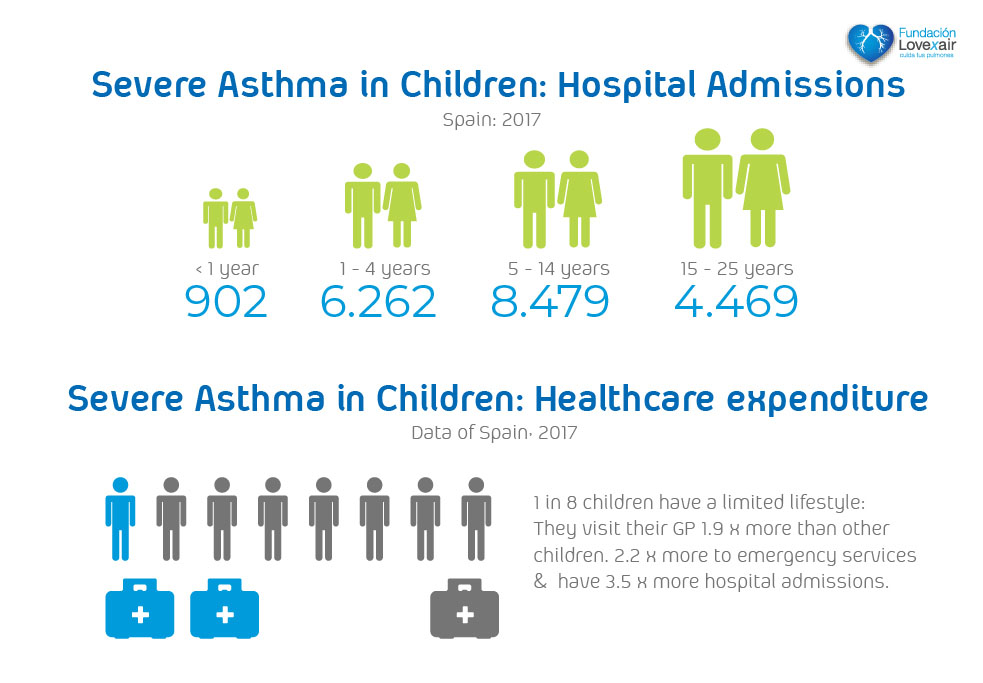 Emergency hospitalizations & repeated health center visits, due to poorly controlled asthma, overload our health services. We understand people have difficulties learning to take care of themselves, prevent attacks or worsening symptoms and learn how to adapt to living with asthma, in order to prevent this illness from influencing and impacting their quality of life .
At Lovexair we believe that it is important to take an active role in changing this situation, especially during the covid pandemic. We have to help achieve the well-being and safety of our young generations, comfort and support their families.
Our inspiration: Elena and Arran, Ambassadors
Elena Martí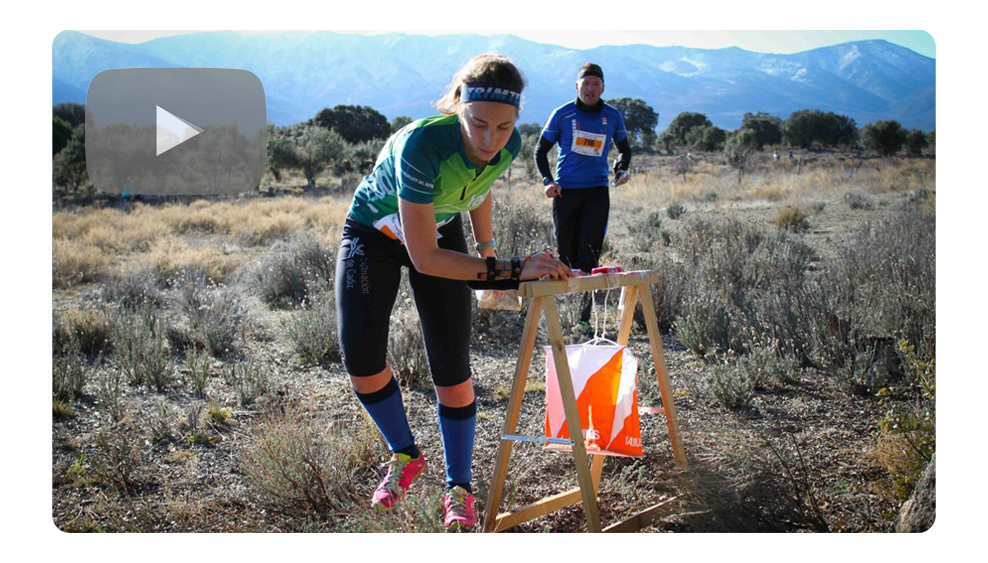 Elena Martí, HappyAir Ambassador, is a young woman with asthma who is fulfilling her dreams, as an athlete trained from the Madrid high-performance center is also studying nursing at University. Elena competes internationally in orienteering and is a leading Spanish champion in this challenging sport.
Her secret is confronting her challenges and staying focused, despite the difficulties.
Arran Strong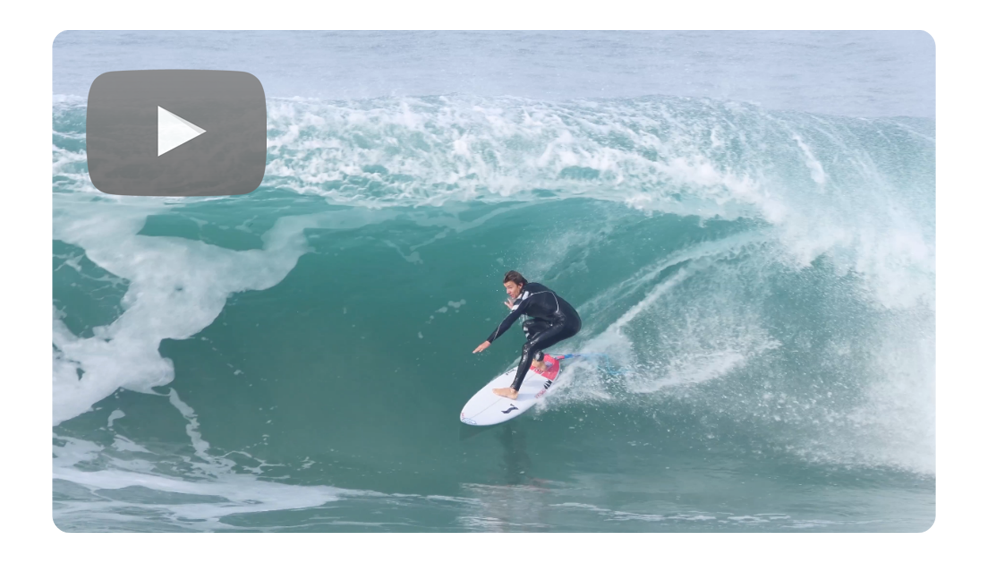 HappyAir Ambassador, young surfer and IronMan athlete.
Arran suffers from Alpha-1, a rare disease that mainly affects the lungs and liver. But this diagnosis does not prevent him from leading his life and living his dreams.
He trains and works in Portugal, and collaborates in events on the importance of taking care of health across different countries.
Surfing champion chosen for the Wild Card in the 2017 Junior World Cup, he now trains people who want to improve their performance in this sport and works on promoting how to develop skills to overcome life's barriers.
Our priority: Young peoples' health & wellbeing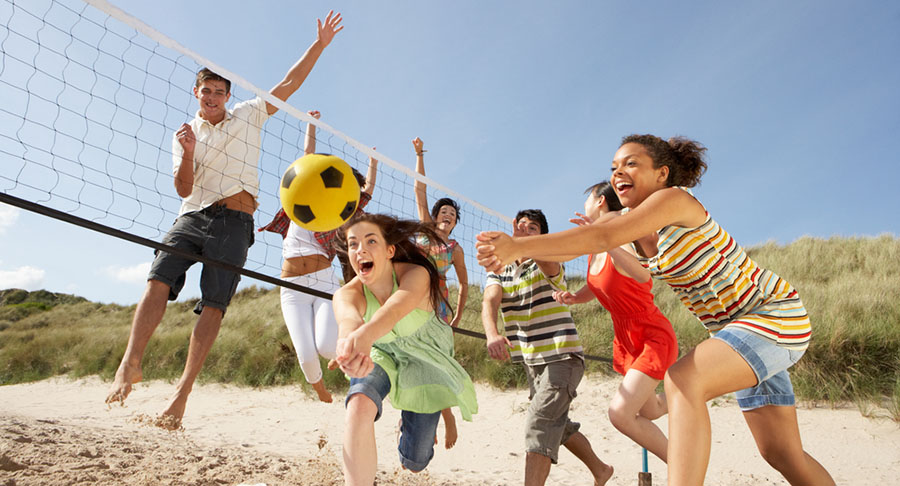 When facing a pandemic such as the one caused by COVID-19, our goal is to find ways to adapt our systems and the way we educate & engage young people about their health issues.
They are the future. It is now time to make digital health resources available in their hands.
Our main milestone is to validate a comprehensive care model, using appropriate digital health resources for young people to help them adapt their lifestyle without preventing them from living their dreams.
It is in our power ,to guide people to improve the way they control their asthma, wherever they are.
By doing this we can also work on:
Reducing the number of asthmatic attacks.
Improving their consistency in sticking to their treatment.
Teaching youngsters, their parents and guardians how to properly manage asthma, prevent attacks and know what to do, when these situations arise.
Discovering how to articulate these resources and care plans to better meet the needs of these children, their families and the health professionals who treat them.
Inspiring Kids seeks to improve young peoples' quality of life and happiness  in their own environment.
We our sharing our HappyAir ecosystem with pediatricians who are specialized in asthma clinical care, to manage this project, in a secure digitally connected environment.
We are supporting everyone through our coach network and doing the research to to find out how we can best provide care for young people and their families, online.
We are educating and connecting with children and adolescents who have poorly-controlled asthma to help them improve how they manage their illness.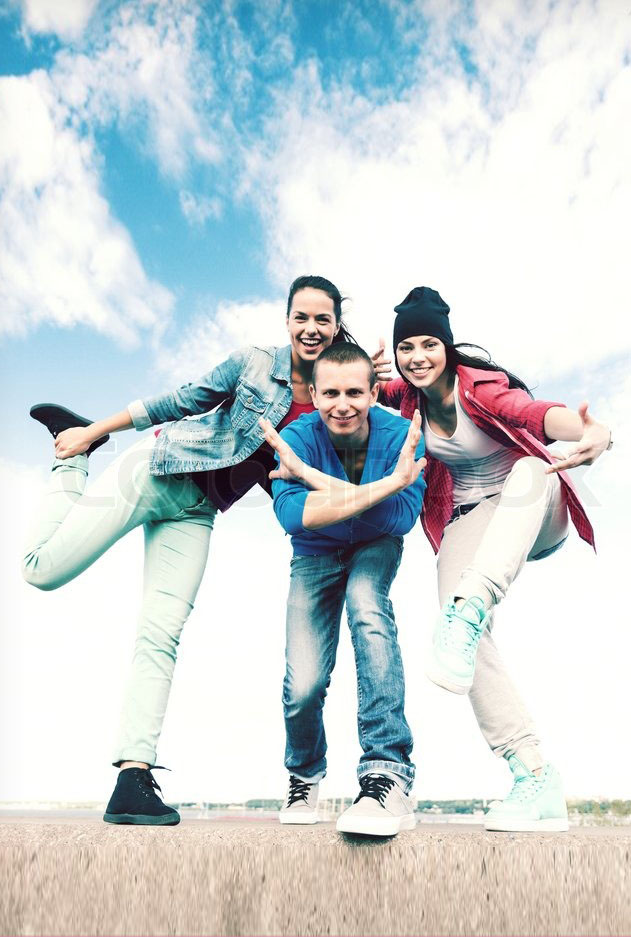 We have established a research project, using m-health  with pediatric pulmonologists, specialized in asthma which enables us to:
Evaluate young peoples' progress in managing their asthma while using adapted devices and technology.
Follow-up how the youngsters and their familie are doing in their daily lives,  thanks to our coaches, who will check how they are doing and managing their asthma without being intrusive.
Follow their progress and evaluate how beneficial a digital health plan in HappyAir is for them, under their doctors' supervision and establishing if we can reduce the need for visits to the hospital or health center.
This study is approved by the Ethics Committee of the 4 participating hospitals.
Vall d'Hebron Hospital in Barcelona
Inés de Mir Messa. Pediatric Pulmonology Specialist. Head of the Pediatric Asthma Unit (Principal Investigator)
Teresa Garriga-Baraut, MD. Allergology Specialist. Pediatric Allergy Unit. Director of the Pediatric Allergology and Asthma Unit. MD. PhD.
Hospital Santa Creu I Sant Pau in Barcelona.
Gemma García del Cerro, MD. Pulmonology and Alergology Unit
Hospital Parc Salut del Mar in Barcelona
María Araceli Caballero, MD. Pulmonology and Alergology Unit. Pediatric Asthma Specialist
General Hospital Parc Tauli Sabadell
Laura Valdesoiro. MD. Pulmonology and Alergology Unit. Specialist in Educational Programs in asthma.
Lovexair Foundation
Raquel Sebio García, PhD in Physiotherapy from the University of A Coruña. Specialist in respiratory and pulmonary rehabilitation. Physiotherapist , Hospital Clinic de Barcelona and Lecturer ,Ramón Llull de Blanquerna University. Researcher , Lovexair Foundation.
Eva Maroto. Respiratory Physiotherapist, MSc. Director of the Patient Area of ​​the Lovexair Foundation.
Jordi Vilaró. Physiotherapist. PhD. Full-time professor at the Blanquerna Faculty of Health Sciences. Ramon Llull University (Barcelona). Vice Dean of Research and Postgraduate Course. Member of the Advisory Council , Lovexair Foundation.
Shane Fitch. President , Lovexair Foundation.
Work together with children , young people and their families within our HappyAir ecosystem to help them adopt a simple routine and then evaluate their progress.
Design individualized care plans focused on active lifestyles and care managementl.
Teach how to use digital devices that help in controlling their illness.
Create audiovisual educational materials, adapted to the ages of the patients to learn the basics of asthma management.
Give social and clinical support where needed, by interacting with them so that they are well cared for and don't feel alone or "different". They connect families, youngsters and pediatricians, ensuring we are on top of supervision together, to prevent any difficult or worsening situations.
Organize individual or group video chat sessions with youngsters or their families according to their age and needs.
We guide families on how to inform schools, institutes or sports teachers, in how to avoid incidents which could be harmful, and see that they are better prepared in case of difficulties.
This ambitious project has a budget of about € 50,000 .In November 2020 we have achieved 40% of our goal.
Would you like to join us to improve young peoples' health, in the digital age?
Arran helps us in fundraising to ensure that in 2021 this project is well managed to meet its goals with everyone involved:
Improve health and asthma management
Improve understanding of how to move forward in your life, engage in safe physical activity, overcome fears, use digital resources to help control health, or take medication safely.
Gain confidence and, above all, happiness!
Improve understanding by family members and alleviate their concerns.
We need 60 young people, ages 6 to 18, who want to improve their asthma management and make their lives easier.
If you are a family -member or a young person with asthma from the Pneumology and / or Allergy depte of one of the 4 participating hospitals in Barcelona (State hospitals ) and you want to participate, we invite you to talk to your doctor or contact us, writing to our coordinator Raquel Sebio (raquelsebio@lovexair.com). We'll tell you how this works!
Call us at +34 918 227 874
Your InspiringKids care plan and your coach are waiting for you!
If you are a pulmonologist or allergist and want to participate in this study, together with other pediatricians and hospitals, contact us and we will discuss the options available. For more information write to our researcher Raquel Sebio (raquelsebio@lovexair.com). Please call us.
Do you want to collaborate in empowerment of young people in their health & wellbeing?
Nuestros jóvenes son el futuro y qué mejor manera de ayudarles que colaborar y acompañarles en un adecuado manejo de su salud. La adquisición de rutinas y la toma de consciencia de su salud y calidad de vida les facilitará el camino.
Our young people are the future and what better way to help them than to collaborate and join us in how they learng to manage their health better. Adopting simple routines and making them more aware about their health and quality of life, is a great contribution.
If you want to help us on this journet, we invite you to participate as a sponsor, the more of us the better!
You can download our sponsorship dossier by clicking here:
Who benefits?
Patients, families, ambassadors, coaches, researchers, healthcare professionals … in addition to all the people who learn together with us in our communication campaigns and to whom we will be able to extend these digital care plans in the future thanks to our HappyAirCommunity.
We believe that people who take care of themselves and actively participate in improving their health should be rewarded, not only in health but also with other incentives.
Therefore, at the end of the study, we reward the young people who stick with their care plans and make positive progress in managing their asthma.
For more information, you can consult with Raquel Sebio, research director and coach of this project, by sending an email to raquelsebio@lovexair.com