We live in challenging times to confront the corona virus pandemic and its impact on our healthcare systems, people's lives, safety and future wellbeing.
People needing care are either socially-distanced or con ned at home.
We need to:
Connect and be their companions with socially supportive health guidance to avoid hospitalizations.
Gain clinical expertise in how these patients are managed, their predisposition to disease and train our healthcare professionals to deliver, monitor and evaluate patients' health comfortably and safely.
Ensure people receive reliable information and support to alleviate healthcare systems, be screened quickly, follow appropriate treatment plans, and connect with physicians personally for key appointments or real emergencies.
Lovexair: What matters?

Meanigful solutions: OUR AIM AS A CONSORTIA
We provide meaningful solutions, grow capabilities for healthcare systems to protect, better manage and empower their user communities.
How? In a exible, integrable, interoperable digital ecosystem that can:
Guide by trained and experienced clinical personnel who support patients who are socially empowered to participate, in their own self-care from any location.
Grow this care delivery model as a validated, sustainable, scalable, global enterprise supported through collaborating networks.
Build in advanced integrated IT: AI, graphics based on robust data sets for better decision-making: innovative treatment, health passports, smart disease management tools and tracking.
Fundación Lovexair
Shane Fitch (CEO Fundación Lovexair)
Dr. Raquel Sebio
Fundació Hospital Universitari Vall d'Hebron – Institut de Recerca
Dr. Marco Inzitari
Dr. Laura Mónica Pérez Bazán
Dr. Carmina Castellano Tejedor
Dr. Agnieszka Lewko (PhD)
Fundacion Blanquerna
Dr. Jordi Vilaró
Mr. Rodrigo Torres-Castro
Dr. Joaquim Gea
Dr. Esther Barreiro
Fundacio Clinic per a La Recerca Biomédica
Dr. Sara Laxe MD
Dr. Jacobo Sellarés
Dr. Elena Gimeno-Santos
Imaginary Srl
Azatec, Srl
Pietro Azzaro
Marco Proserpio
XYcare Ltd
Dr. Ian Rubin Medical Director
Jules Gaughan
Instytut Gruzlicy I Chorob Pluc, Lung Institute
Prof. Joanna Chorostowska-Wynimko
Dr. Aleksandra Jezela- Stanek
Marek Kram
Improvid: Aims to provide a sustainable response for people's health
Internet sources can be misleading patients and their families on how they self-care e ectively, or receive adequate treatment for their illness.
Reliable and safe information exchange and sign-up with consentment. Inadequate communication contributes to poor patient participation for e ective treatment.
Health care ine iciencies slow patient treatment including mis-and-underdiagnosis. Improve information ow, understanding, integrate with EMRs or relevant devices.
Non-adherence to treatment too common and post discharge support limited capabilities, not adapted to current society or non-existent.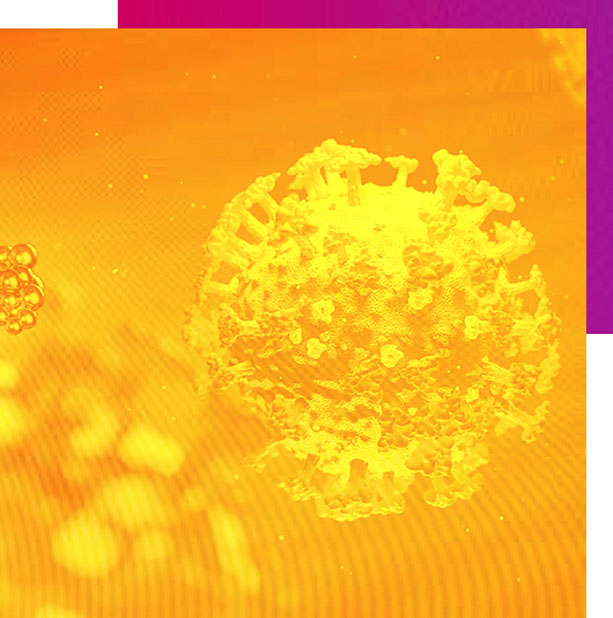 What is the plan?
Our aim is not to reinvent the wheel but build on existing know how, shared resources and experience from operational digital ecosystem HappyAir in order to:
Develop a exible care model and protocol based on PROMS, data science and clinical expertise, monitor progress and anaylse sequelae in a personalised way.
Discover and add value in genetics and science for better clinical understanding and management of patients with multi-morbidities, predisposition, cultural diversity.
Apply an advanced social-educational approach to providing digital content and care training, in a user-friendly manner.
Support our clinical sta and patients by building communities using the key features of TICs which:
Onboard and engage people with relevant, interesting content.
Promote and reward behaviour change in managing our health better.
Improve adherence for better clinical outcomes.
How? With Multistakeholder Partnering
This consortia brings together expertise in clinical, IT, academic and patient organization involvement with experience in developing digital health resources, education and social support related to complex clinical conditions.
Global outreach from each partners own Institution and eld of excellence.
Lovexair is actively participation as patient representative in global committees for digital health solutions development, innovative treatments, early detection or determining better engagement in clinical trials with leading Industry partners.
Our 20 years experience in respiratory chronic and rare disease, has cultivated numerous relations throughout industry leadership with advanced clinical and technology capabilities: plasma derived therapies, pharma and biotherapeutics, vaccine – production and early diagnostic testing resources for disease such as Alpha-1.